No matter whether your kid is going to do the coding for his/her whole life or not but learning a bit of coding can really be helpful. Coding is not always about the programming and a way to earn the living. It is also about developing problem-solving skills and becoming creative. When your kids will learn to code, it will help them in understanding the logical things and applying the logic correctly to any situation. They will be able to plan things in a better way and with proper strategies. So, there are a lot of things which your kids can learn just by learning the coding.
When coding is a fun thing to do, your kids will get more interested in doing that. There are a number of fun ways for kids to learn how to code. We are sharing some of the fun ways here, with the help of which you can make your kids learn coding. Let's see what all these ways are:
Use toys for Coding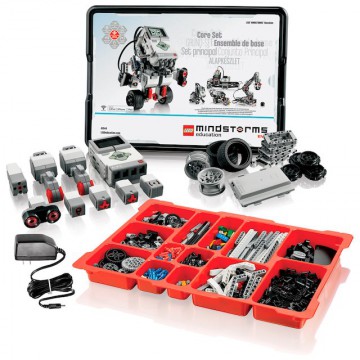 No kid can deny to toys, and that is why using the toys for coding can be really helpful. Also, the kids will learn to code in different ways using different toys. There are few toys available in the market and on online sites, which are not just simple toys but are really helpful for learning to code. Let's see what all the toys you can get for your kids:
Dash and Dot – This is a kind of robotic game and is suitable for kids of 8+ age. In this game, there are little robots, who will help the kids in learning about the robotics, with the help of the commands. The kids can program the commands to which these robots will respond like voice commands.
Let's start coding – The name itself says, what it is meant for. But this is not any normal toy or game. As this toy includes some objects like lights and circuit boards. There will be a complete tutorial with it, that can help your kid in doing around 20 projects by following the instructions.
Lego Mindstorms – The blocks game is always the favorite game for many kids. With this game, you can build a robot, that will respond to the commands given from the app on your phone. This is definitely going to help your kids in becoming constructive by creating such robots.
Make use of coding books
No, we are not talking about those big coding books, from which you have learned the coding in your graduation. We are talking about the coding books that are specially made for the kids. These books can be helpful as a reference for making your kids learn the coding. You can purchase the hard copy books or can also get eBooks available online for kid's coding learning. Some of the books that are recommended for the kids to learn to code are Super Scratch Programming Adventure, Python for kids: A playful introduction to programming, Star Wars Coding Projects Using Scratch, Code your Own Games: 20 Games to Create with Scratch, Girls Who Code: Learn to Code and Change the World, and many others.
Taking help of coding websites
Yes, there are coding websites and they are especially for kids. Most of these coding websites are free to learn. There are some websites, which are specially designed for the kids of age 4 years, whereas, some websites are there for the kids of age 8 years to 16 years. Let's know some of these websites.
Tynker – Tynker is one such platform where the kids can learn different modules of coding. Like from building games to building apps, coding robots to coding drones, there are a lot of things they can learn. It is suitable for the kids of 7+ age.
Scratch – Another online coding platform for kids, where they not just can learn coding or make something from their learning. But they can also share their coding work with the world. Your kids can make animations, interactive stories, games, and a lot.
Coding through Apps
At present, we have apps for almost everything. There are food delivery apps, dating apps, free fuck buddy apps, and almost an app for anything you can think of. You will see that there are a lot of apps on your smartphone app store, that can help your kids in learning. And that is why we do have the apps for the coding purpose also. Here, are few apps which your kids can use for learning to code.
Udemy – You all would have heard about this app known as Udemy, which is one of the largest online learning App in the world. With the help of Udemy, you can make your kids learn coding and that too easily.
Code Combat – This app is especially for the kids to learn coding with the help of different games. Your kids can play the games on this app and can learn while playing because of the coding games.
So, now you know, a number of ways you can help your kids learn to code. All these coding related platforms are good for kids of 7 or 7+ age.
…